ABOUT US
Founded in 1989, Recupac is one of the largest providers of recycling solutions and industrial waste management in Chile, involved in the whole cycle of waste, and serving a wide range of customers in the commercial, retail and industrial sectors.
We own 3 facility plants in Región Metropolitana and 1 in Región de Valparaíso, which allow us to manage more than 100.000 tons of waste each year.
Our customers are well protected because we have all environmental and sanitary permits required by law in order to operate as an industrial waste management company. We are also registered in the Ministry of the Environment as "Gestores", in the context of the recent EPR law (Extended Producer Responsibility).
One of our key attributes, is that our engineers analyze each of our customers waste generation processes, and offer tailored solutions for comprehensive waste management, in such way that allows them to:
Reduce the volume of waste to landfill.
Lower disposal costs.
Together with collaborators and communities, contribute to protect the environment.
We are part of Empresas Coipsa, which over the last 40 years has been dedicated to give life to waste.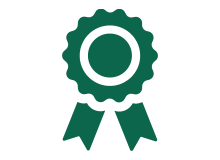 We deliver a Certificado de Disposición Sustentable (Certificate of Sustainable Disposal) to our customers, in accordance with the handled waste.
General Information
+562-2729 0000
Customer Service
servicioalcliente@recupac.cl
+562-27290018
+562-27290099
+562-27290028
+562-27290098
WhatsApp +56958387424
We invite you to be part of our team.
Send us your Curriculum Vitae to